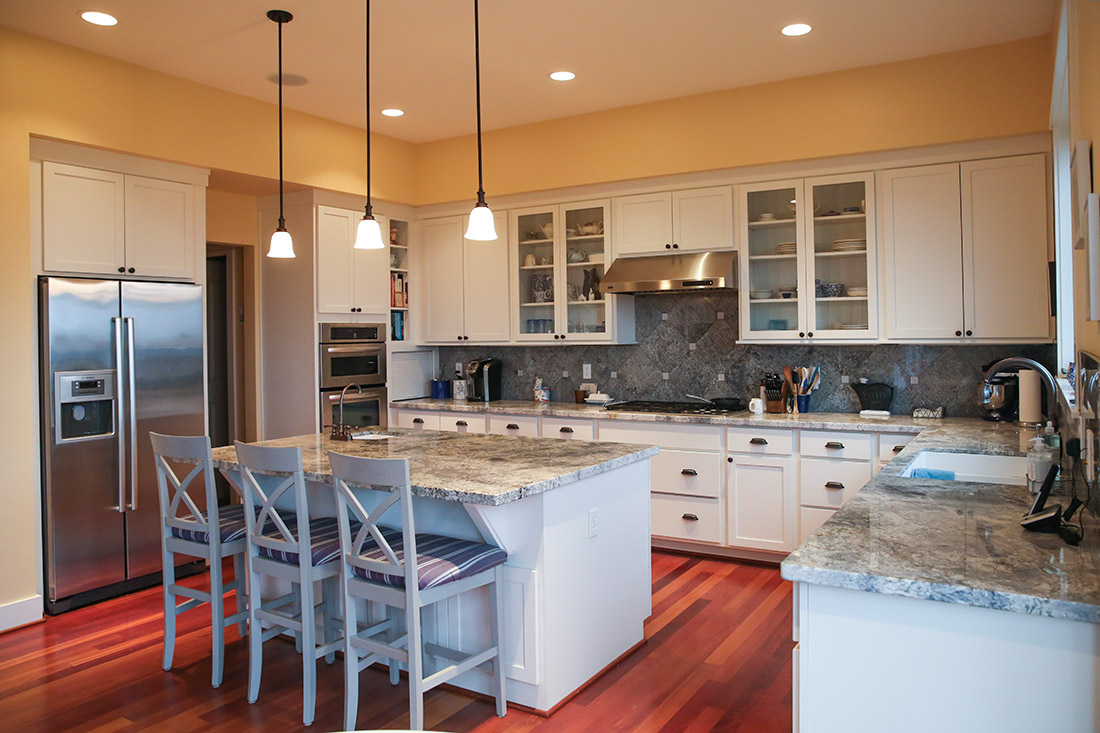 09 Jun

Making your ideal home in Seattle's tight real estate market
Guidance from a custom home building expert on how to use your resources to create that ideal home you didn't think you could have, even in a booming housing market like Seattle.
As Seattle's real estate market has tightened, we've seen prices skyrocket and inventory plummet. Anyone who had planned to build their ideal home may be discouraged right about now. As founder and president of The Williams Company (TWC) and a custom home builder for over 30 years, I believe great choices still exist that can give owners enhanced, elegant living spaces.
Let's look at two options for folks who are financially ready to enter the high quality home market. Whether the resources come from an inheritance, work bonus, careful saving or savvy investing, choosing a ideal home is a daunting choice that is usually only made once in a person's lifetime.
1) Buy a spec home
For clarification, a "spec home" or "speculation home" refers to a brand new detached single family home for sale. A homeowner will likely spend the most on this option as speculation builders can be in a position to test the market to see what it will bear, which turns out to be a lot right now. In return, buyers will have a brand new home. Even if in the end you have the least amount equity of the options we'll consider, it may be worth it.
Relocation to a different area may be required when the spec home is in a new development, and issues like traffic or school districts impact different homeowners differently. For some buyers, a brand new, move-in ready house will suit their needs completely.
2) Design and build a custom home
We've completed our share of custom homes over the past several decades. While building can be challenging for clients during the process, together we've met their wish list and felt extremely satisfied at project's end.
Clients can even earn a positive equity situation at the end of a custom build, particularly with home values going up continually throughout the process. We'll carefully plan with clients: pay X for land, Y for architecture and building permits, and Z for construction costs. At the end of a custom home project, often times clients have been happy to find that the total appraised value of their new construction exceeds their costs.
In addition to the potential immediate value as an investment as well as a personalized residence, a custom home budget at the start will most likely be a bit easier to quickly and accurately calculate, compared to renovating your current residence (see the discussion below). Also with a custom home, you get all the benefits with regard to energy efficiencies, lighting efficiencies, and the newest and greatest specifications and products to use in your home.
Other factors include relocation-related issues like transportation, accessibility to work, and schools, when building outside your current neighborhood. Some folks may be ready for a change and this choice suits them well.
3) Renovate your current home
What if you love your neighborhood, schools, or views but with a booming Seattle market and inventory low, you can't find any lots that come close to what you have in your price range? You know what they say in real estate: location, location, location.
This leads many of our clients who may have financially planned for building a new home to instead transform their current home into a dream home. It may take a little imagination, but we get them there if this is the option they prefer.
A high quality, extensive renovation comes with advantages that lead to lasting satisfaction after the job is done. Because you've lived there you already know the property and how you want that remodel to work in daily life, which will lead to great design choices. We often see a big benefit to knowing how the house sits in relation to its environment and what influences your personal day-to-day life as you inhabit the home.
Even in older homes, we've helped many clients add eco-friendly elements in their house during remodels. Homeowners have been pleased to find that we can install modern technology and energy efficient products when they had thought choices might be more limited.
With any construction project, it helps to have an established team like ours. Over the years we've seen how important good communication is, and our team always wants to have friendly but straightforward conversations throughout the process. We want our clients to know we're on their side and looking out for their best interests.
If you've lived in your house several years, you may be sitting on a pool of equity and have more resources than you realize. Leveraging that into a build or remodel may make a lot of financial sense right now. Our team can go over options with you and lend our expertise to find opportunities that will meet your needs.
Our mission is to help our clients live in personally meaningful gathering spaces they love. In a custom built or designed home crafted to their personal specifications, they enjoy a more enriched life with family and friends. That's the ultimate satisfaction for us.
Please feel free to reach out to us anytime for more information or guidance in your home building decision-making.
Steve Williams
President & Founder
steve@twcseattle.com
206-522-9994